For all your work at height and awkward access projects.
You can be assured that safety, efficiency and client satisfaction are our top priorities.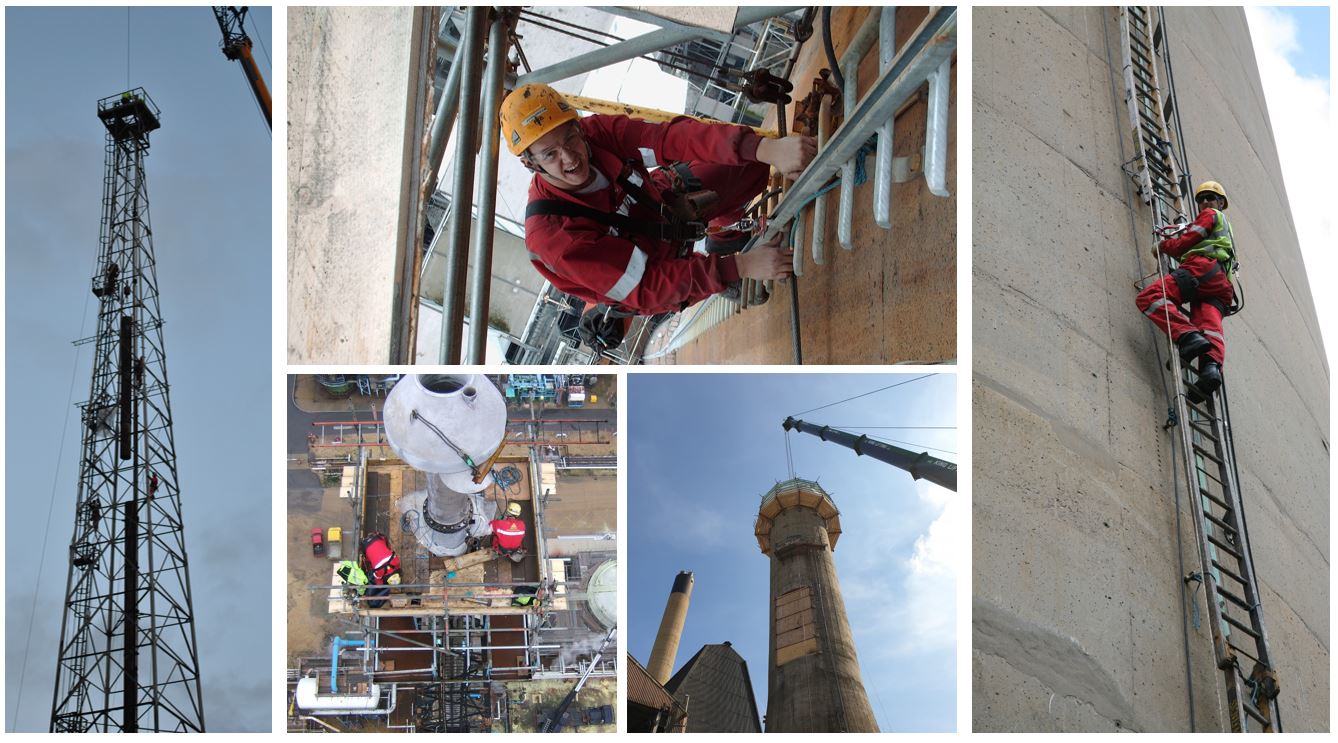 Delta International offer unique and alternative ways of tackling working at height and specialist access jobs. Using a combination of traditional steeplejack methods, modern innovative developments and rope access techniques, we work on numerous diverse structures and scenarios.
Our site personnel are specially trained operatives and we have developed specialist equipment and methods for working at height and in situations where access is awkward or difficult for conventional procedures.
This different, bespoke approach, often as an alternative to more traditional access systems, offers numerous benefits to the client; in terms of cost, time and co-ordination. From power, processing, nuclear, manufacturing and historical sites we are able to offer a complete working at height solution for the public and private sector.
Our Customers include:
ExxonMobil
RWE nPower
EDF Energy
Suez
NHS Trusts
Phillips66
Essar
Scottish and Southern Energy
British Telecom