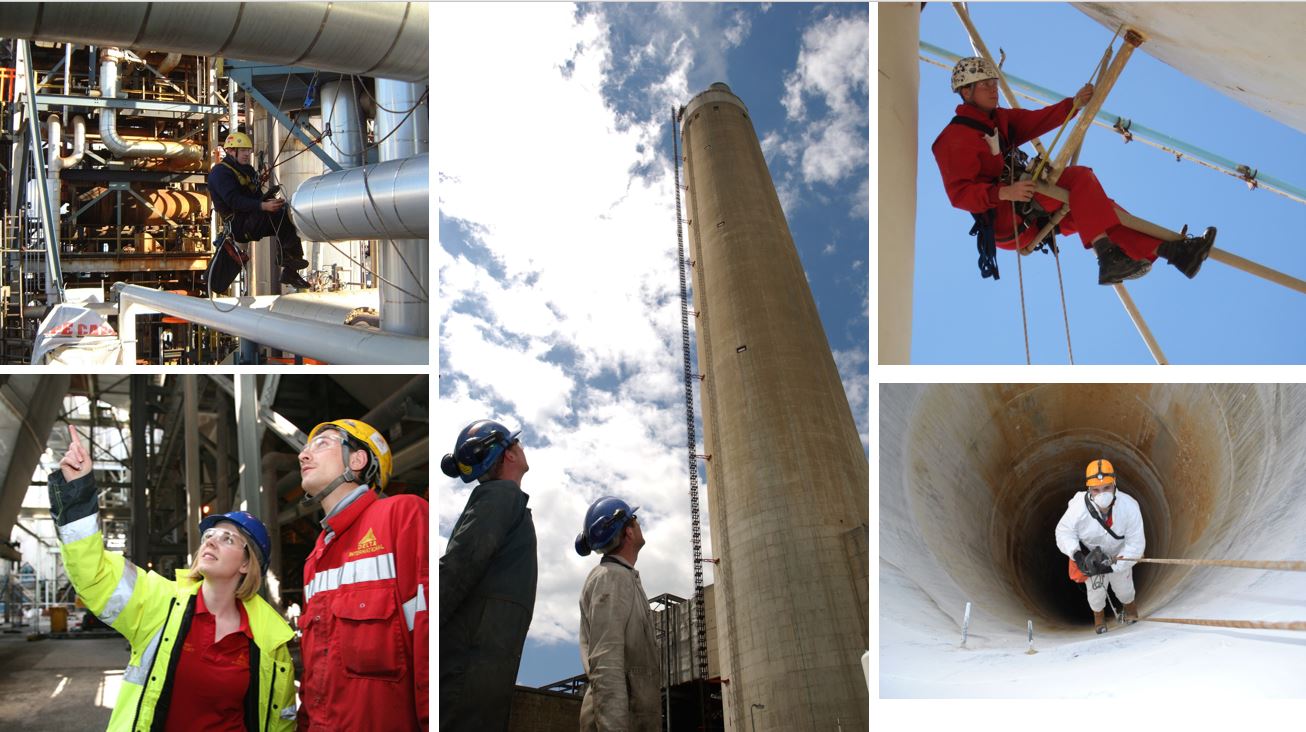 Delta Steeplejacks have been inspecting and maintaining chimneys and other tall industrial structures for over 40 years and can provide advice and support on all related matters. If have any requirements for chimney and tall structure inspection or maintenance or would like to discuss this further, then please contact our office.
Due to the nature of chimney and industrial structures, works to them are conducted outdoors, are self-contained and easily isolated from the ongoing day to day operations of most sites. Unlike many other tasks, these important works can be conducted with minimal contact with site personnel and under conditions of social distancing.
Under the Health & Safety at Work Act 1974, all chimney owners/operators have a duty of care to ensure that their chimney is in a safe condition and poses no risk to site users or the general public. An unforeseen chimney failure has the potential to result in the immediate shutdown of plant leading to loss of production, heat, steam, hot water etc. and would undoubtedly require the HSE to be notified of a dangerous occurrence – RIDDOR.
If an inspection is undertaken during a planned shutdown this can be executed within an established time frame. If the inspection is reactive to a problem occurring, then there may have to be an unscheduled plant closure resulting in disruption and potentially loss of production. A structure that is properly and regularly inspected and is adequately maintained will remain a cost efficient asset capable of providing years of service normally beyond its original design life.
It is recommended by ATLAS with support from the HSE that all insulated single flue free standing steel chimneys are thoroughly inspected at least biennially with this being increased to annually for high risk and uninsulated steel chimneys. Brick and concrete chimneys should be inspected every 3 years as a minimum. Delta can advise on the guidance for the inspection frequency for all other tall structural assets.
Internal confined space inspections
NDT, MPI and Dust analysis
Verticality reports
Remote drone surveys